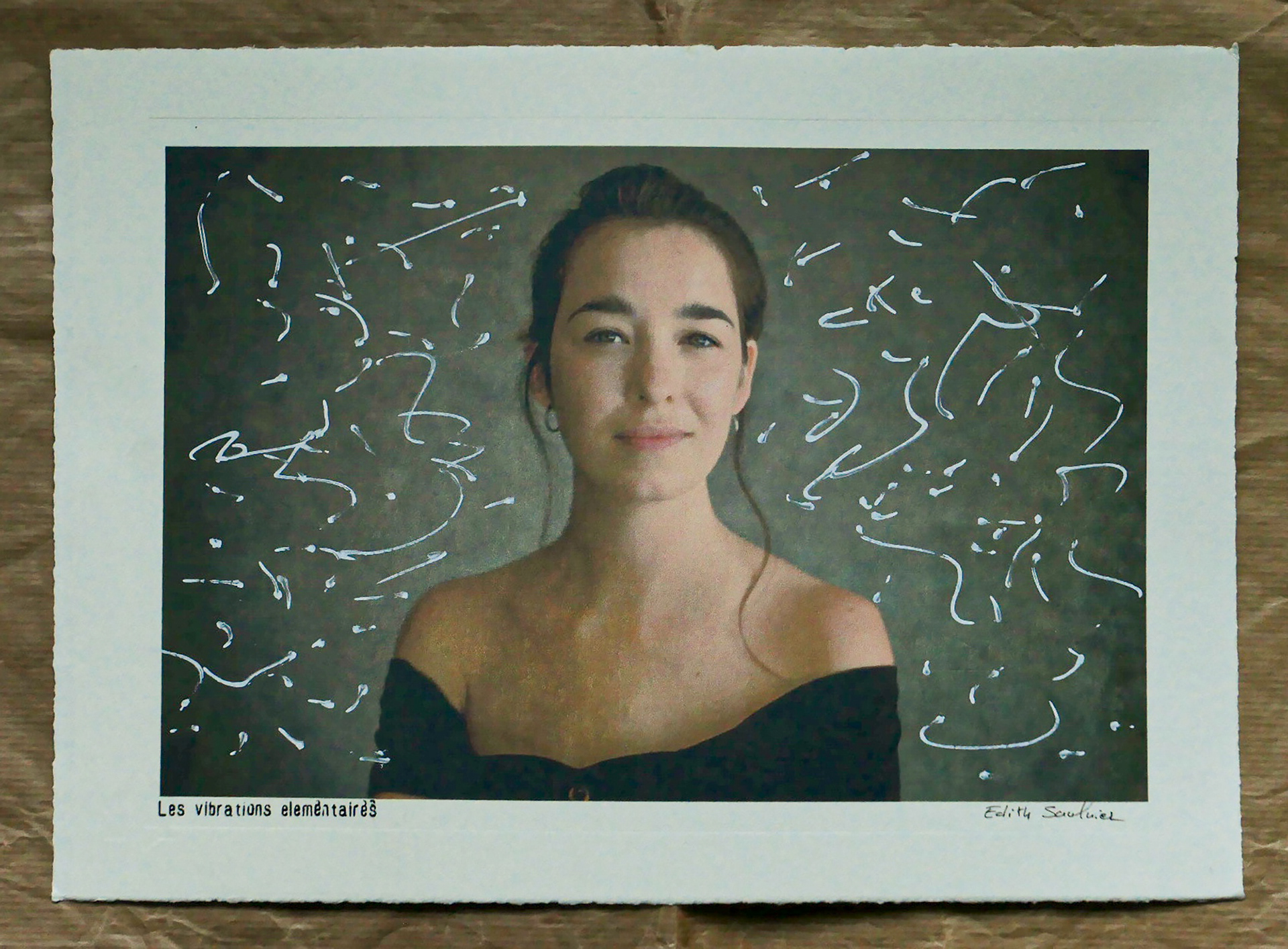 Photos, Impressions, ajouts manuscrits : Philippe Vermale
Novembre 2021. Serie "Les Vibrations Elementaires"
Photos, Impressions, handwritten additions: Philippe Vermale

November 2021. "Elementary Vibrations" Series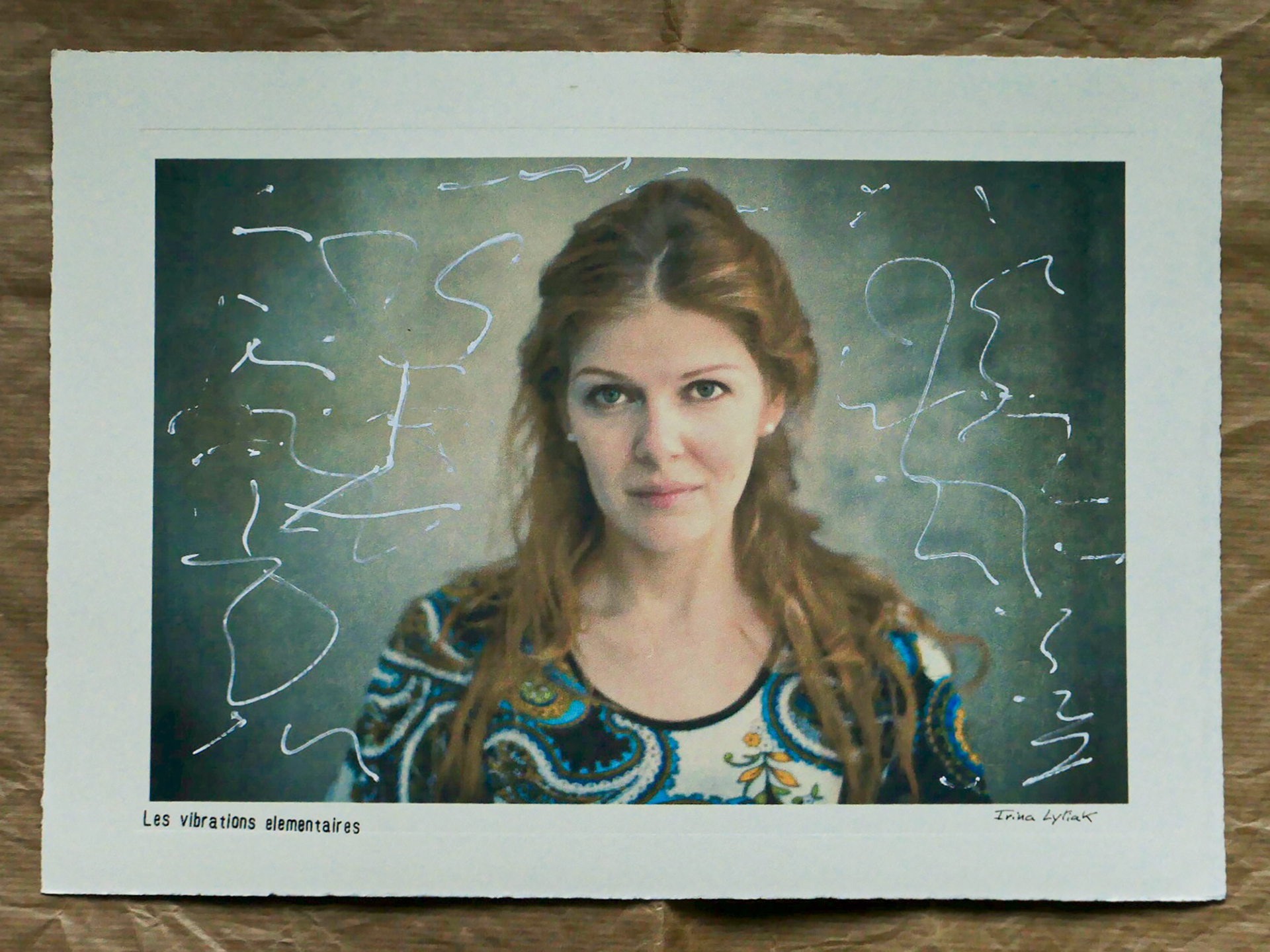 Lorsque je regarde un visage sur une de ces photos, il se crée, entre l'image et moi, une connexion.
When I look at a face in one of these photos, a connection is created between the image and me.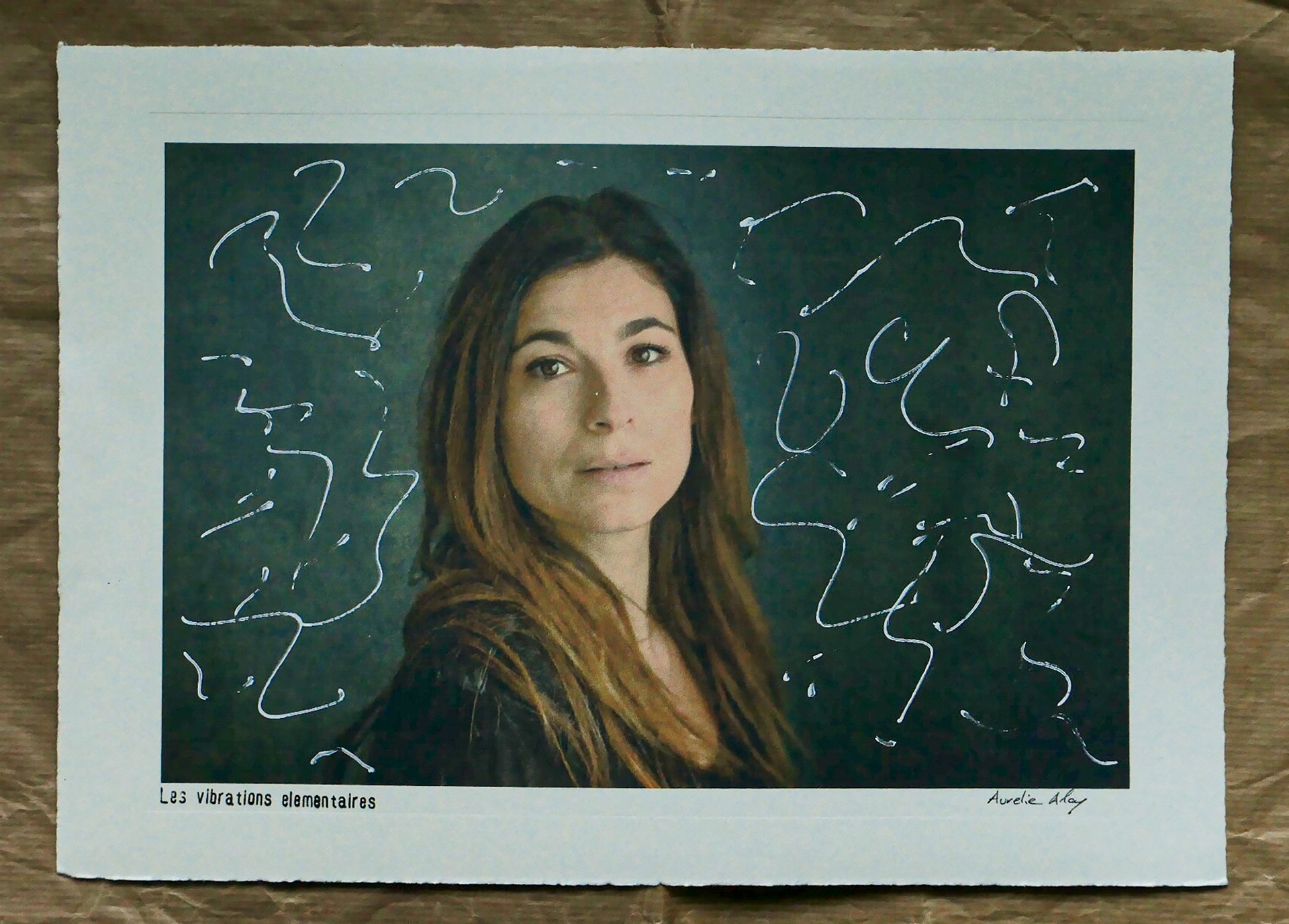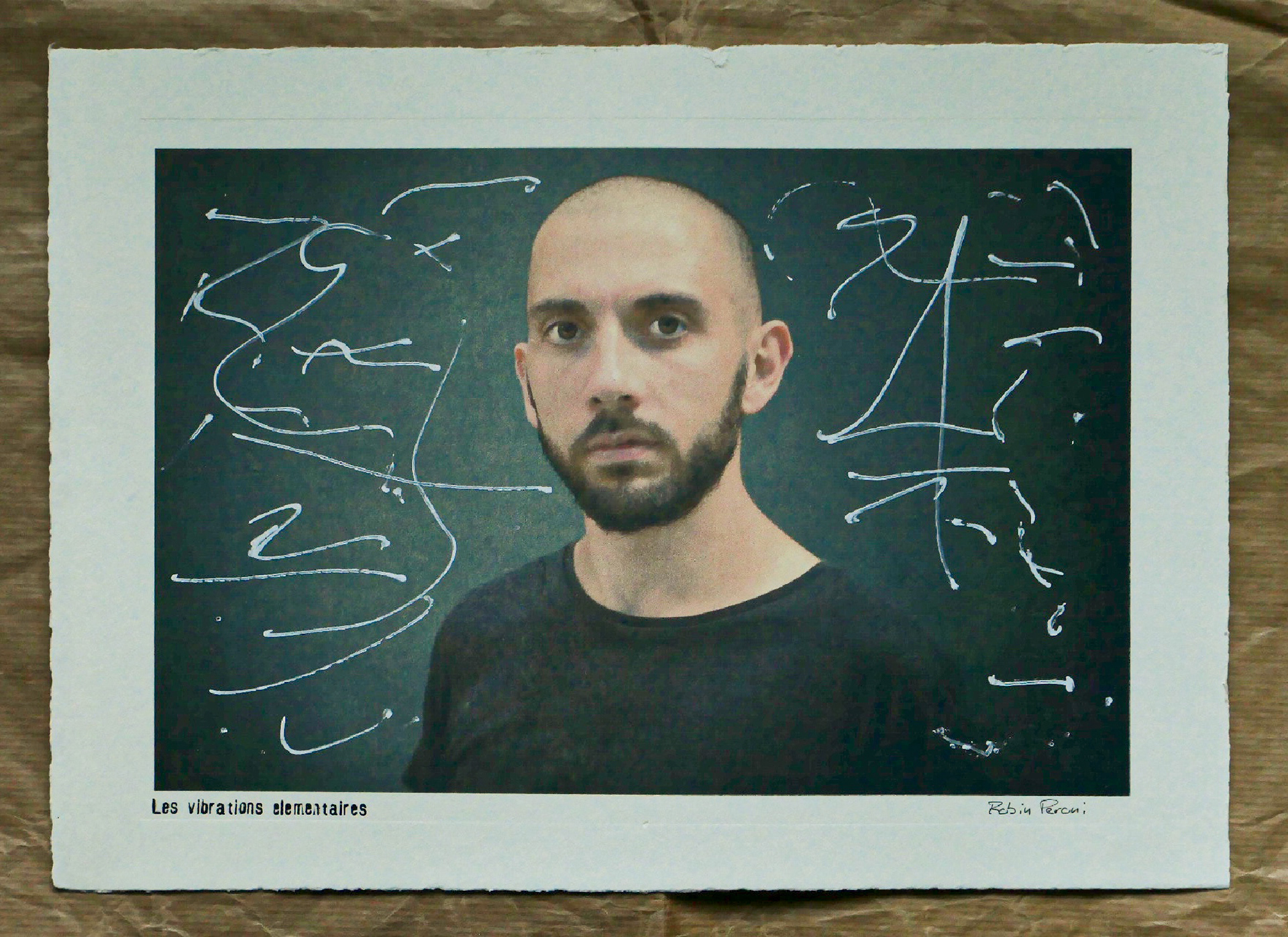 Je ressens des fréquences, courtes, longues, une horizontalité, une verticalité, une linéarité, des courbures.
I feel frequencies, short, long, horizontality, verticality, linearity, curvatures.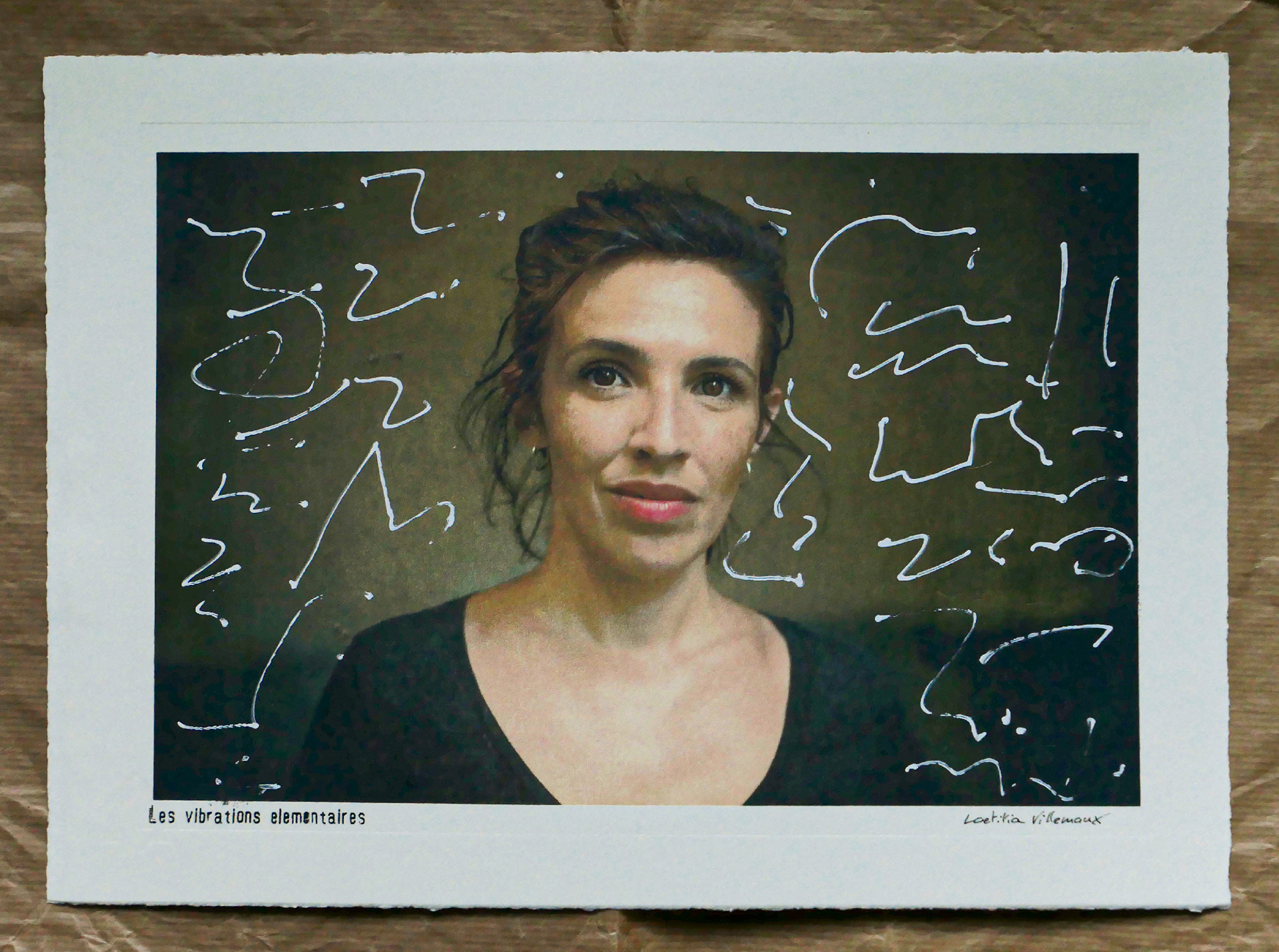 De ces perceptions se dégagent une énergie, une vitesse, un tracé qui guident ma main dans "une danse, une écriture automatique".
From these perceptions emerges an energy, a speed, a line which guides my hand in "a dance, an automatic writing".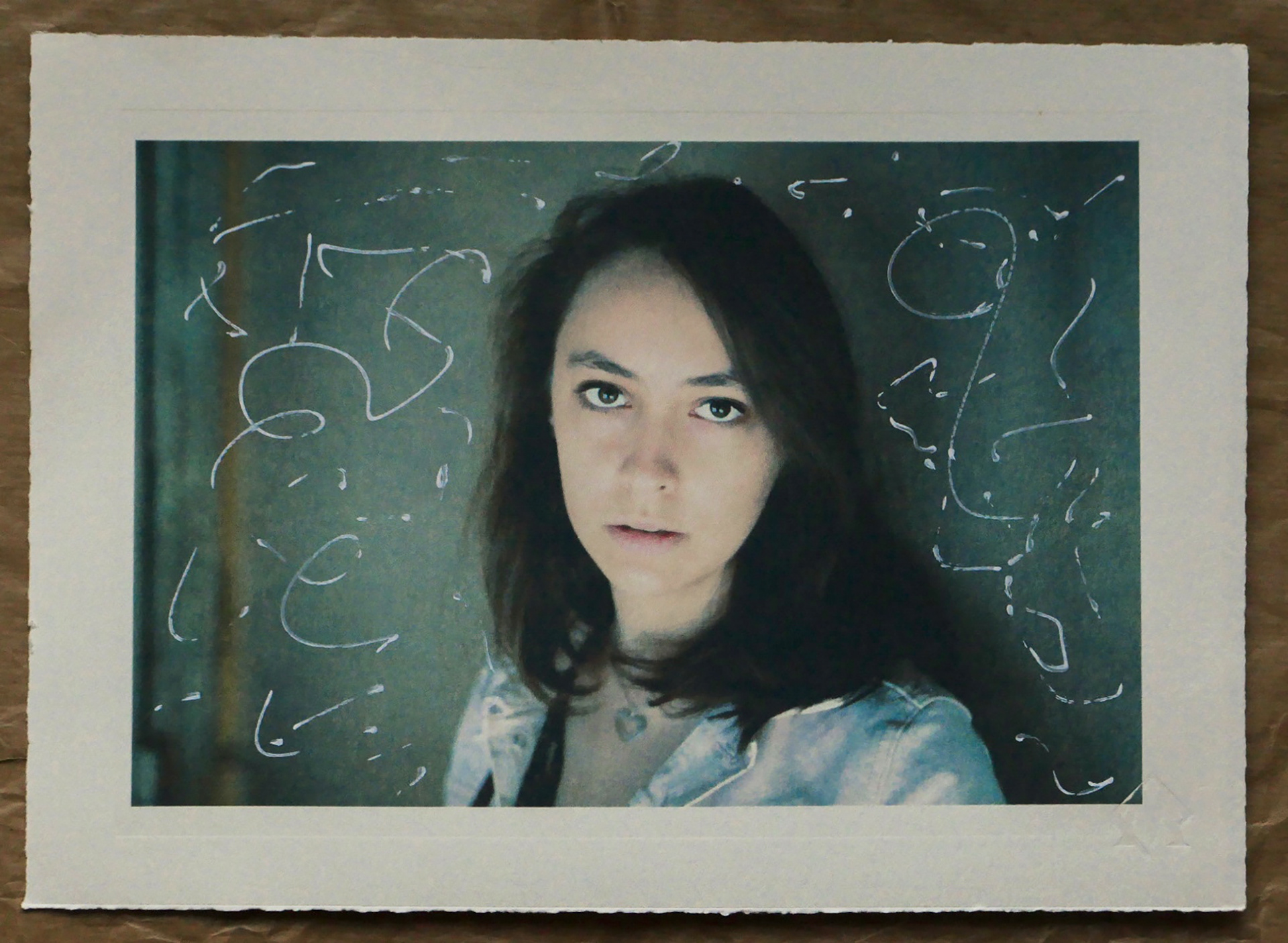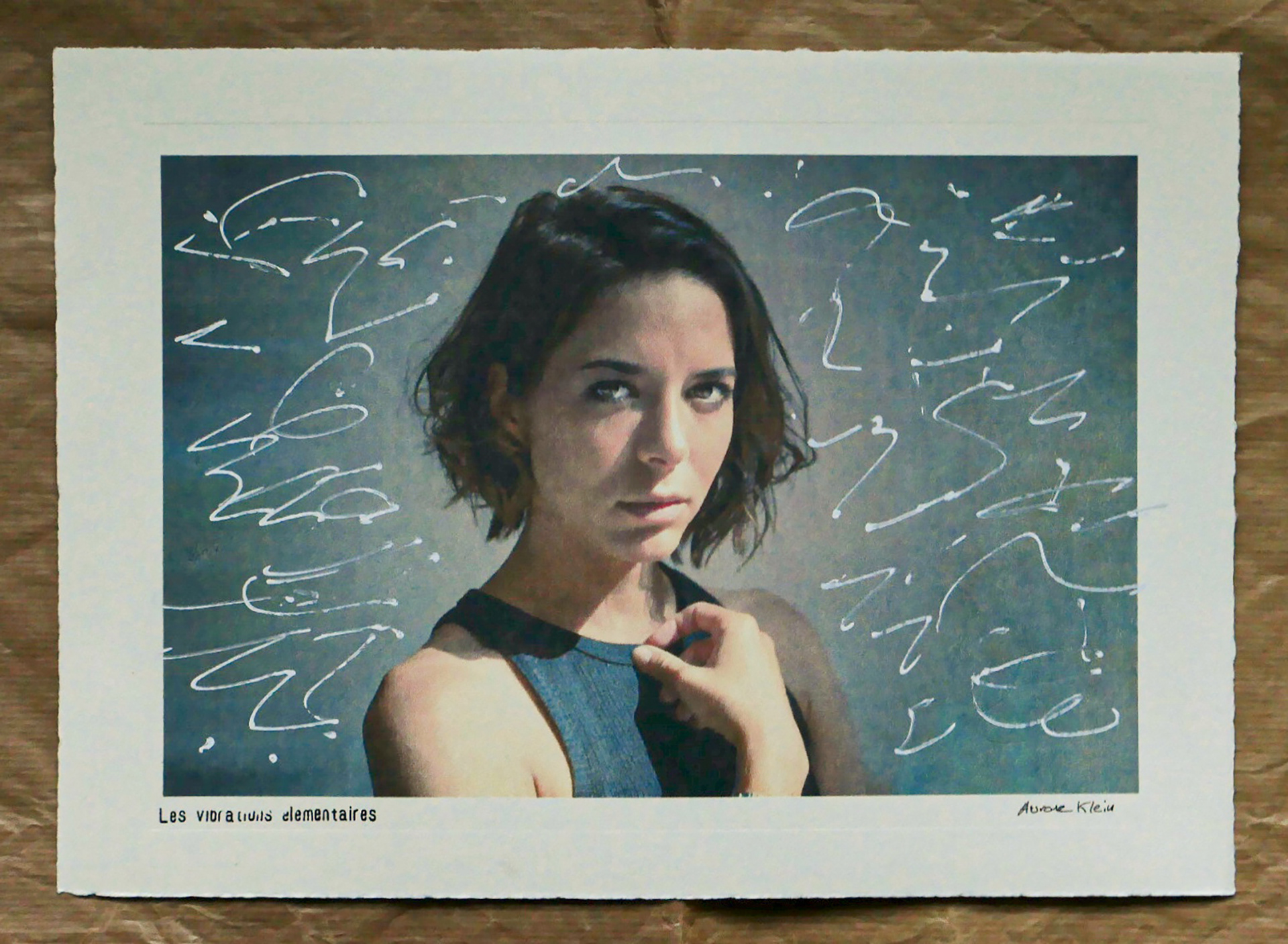 C'est le champs énergétique de la personne qui apparait.
It is the energy field of the person that appears.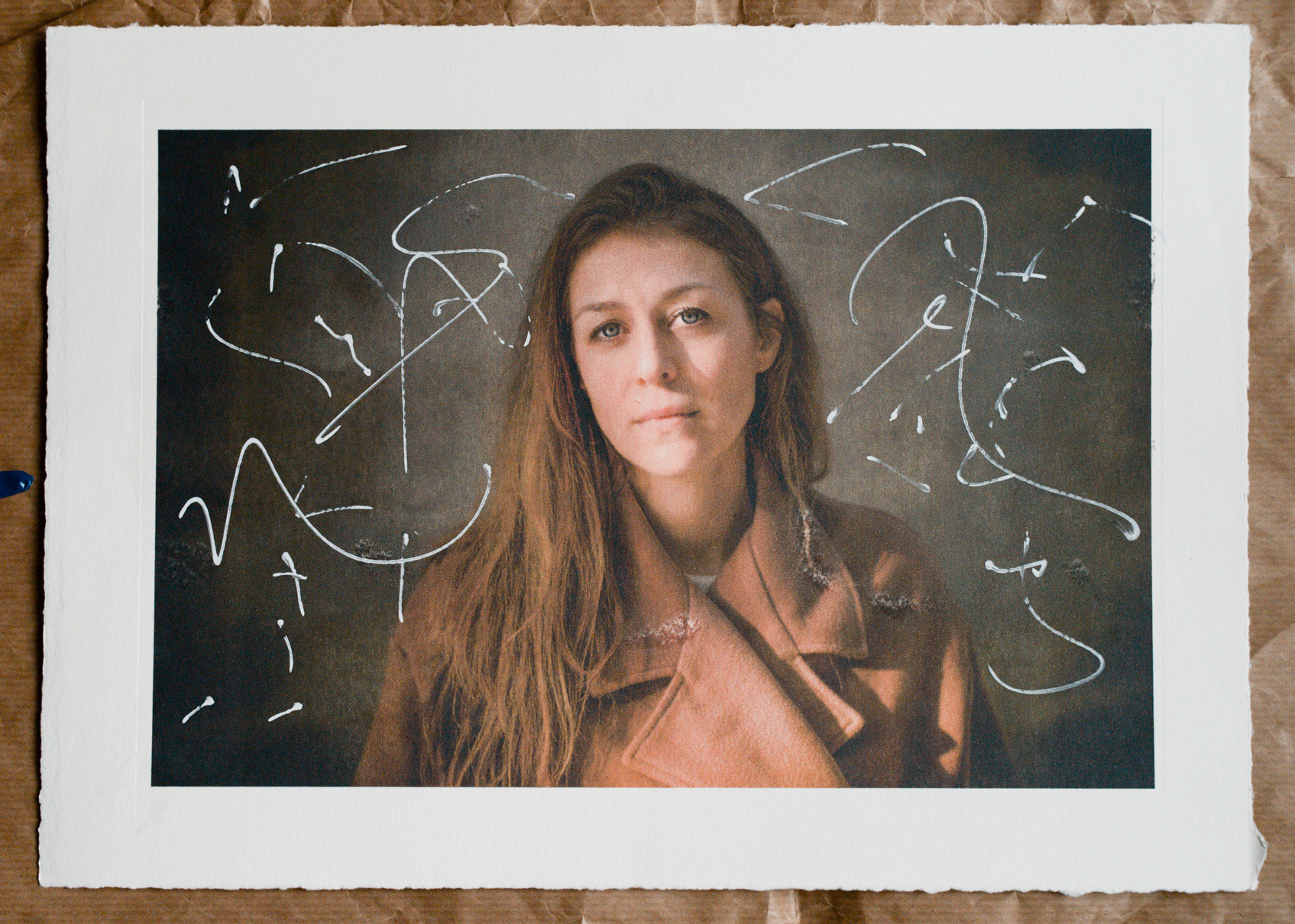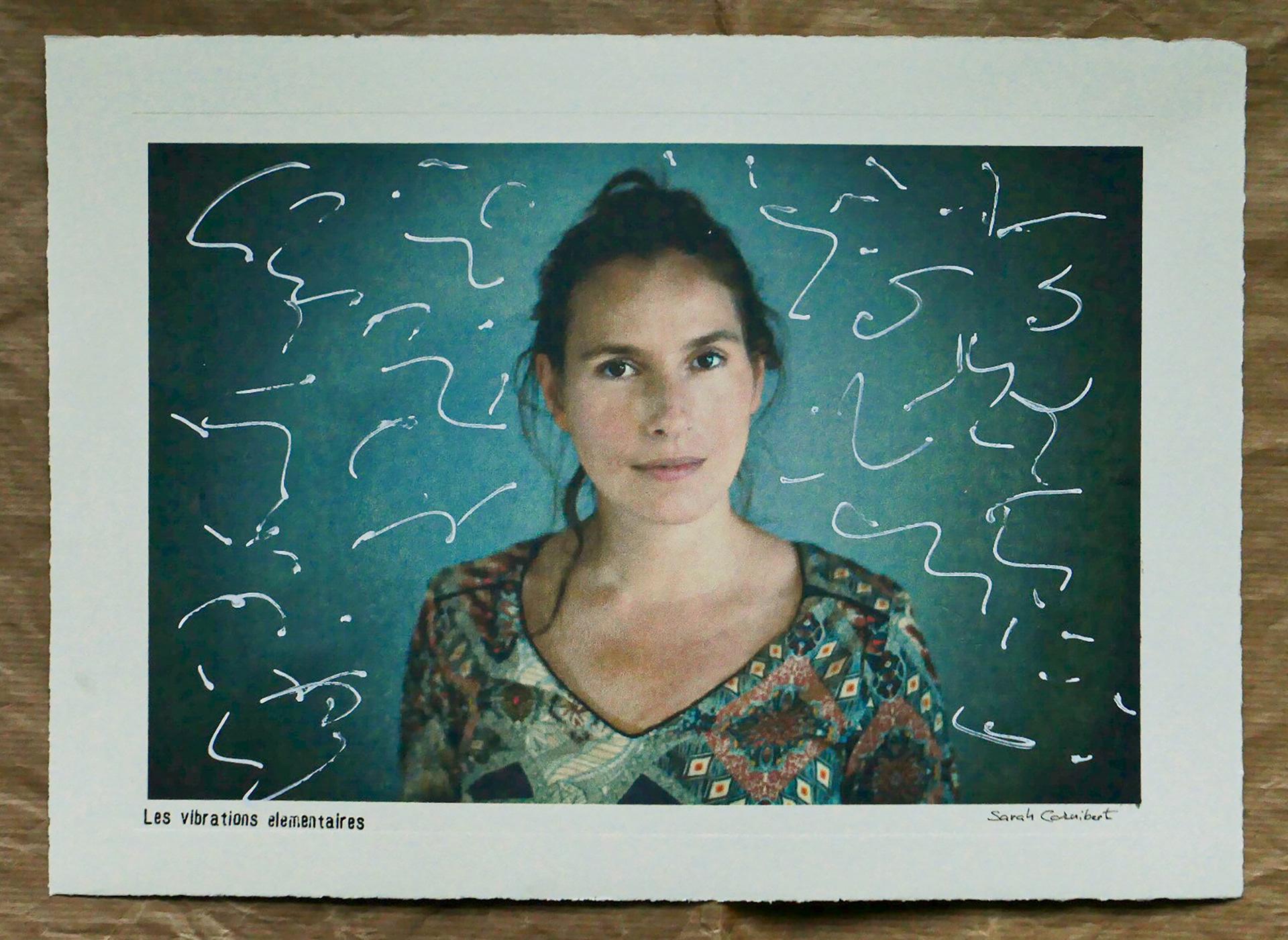 Cette écriture vient compléter la base photographique et amène dans une harmonie et une compréhension supplémentaire,
This writing completes the photographic base and brings harmony and additional understanding,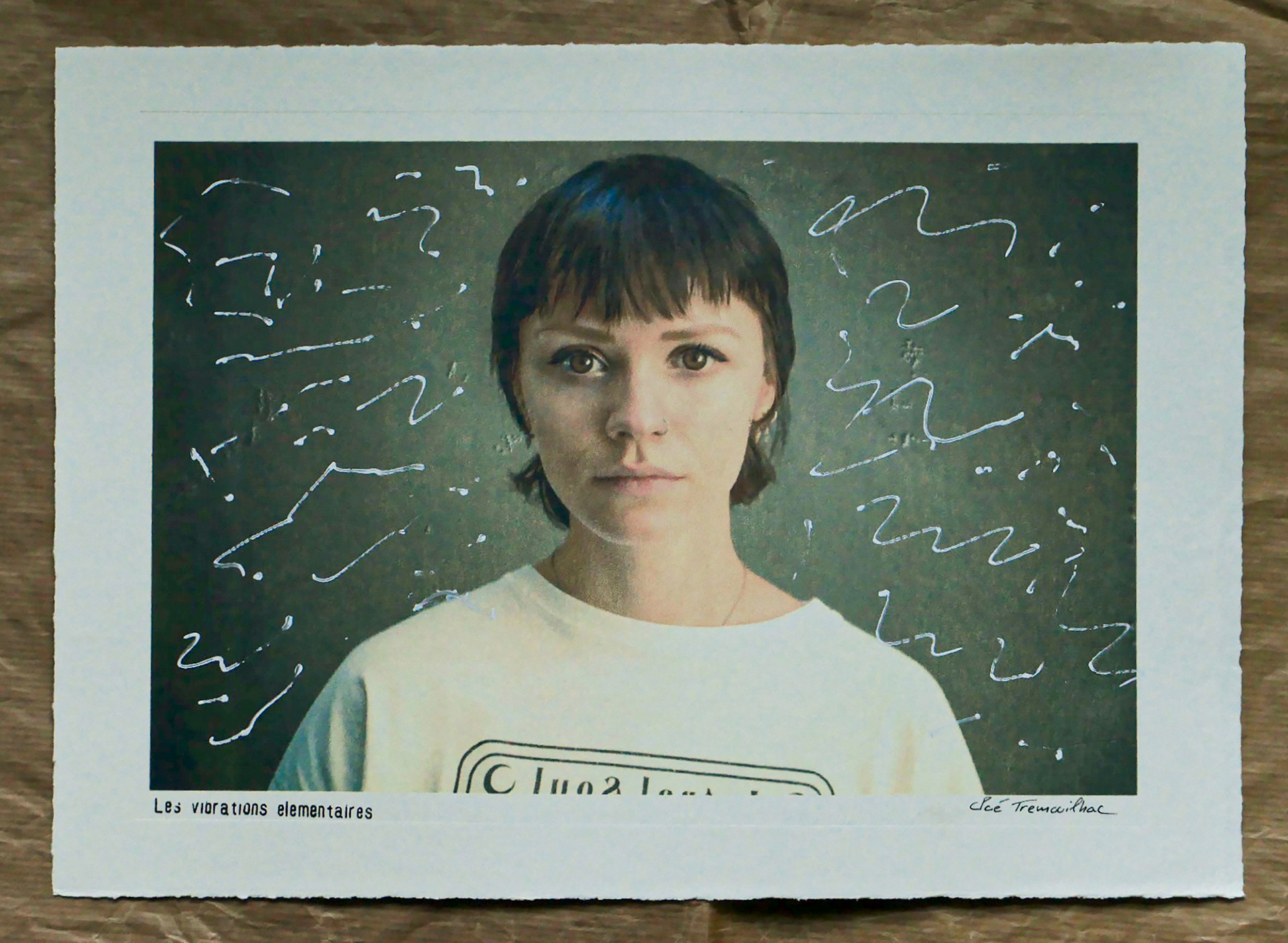 une forme de "réalité augmentée"
a form of "augmented reality"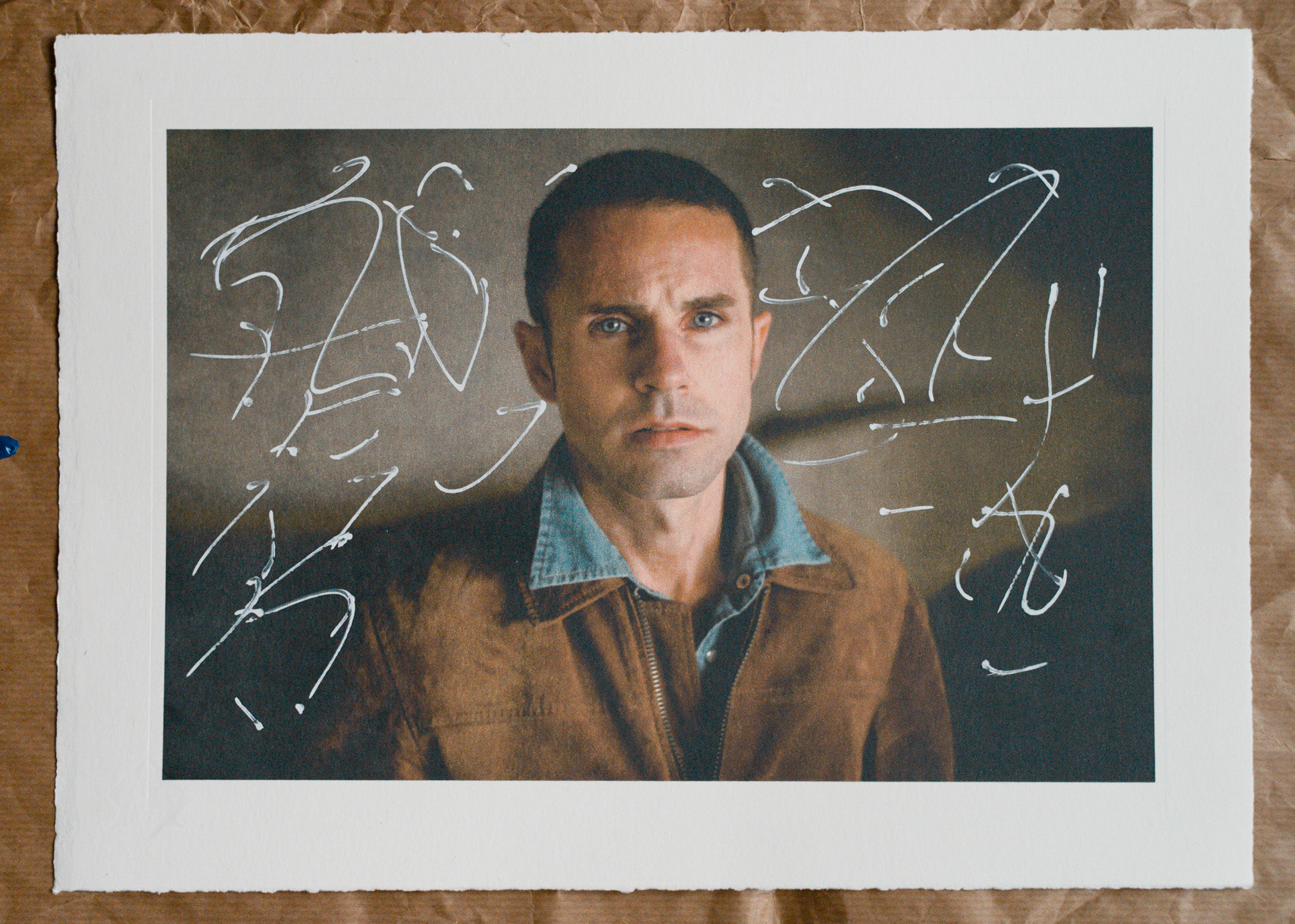 Photos imprimées sur papier humide ( Incisoni ivoire 310g 25x35cm ) par transfert à la presse taille douce et ajouts manuscrits.
Photos printed on wet paper (Incisoni ivory 310g 25x35cm) by transfer to the intaglio press and handwritten additions.